Last week, IFANCA representatives attended the 2023 Global Halal Summit (GHS) in Kuala Lumpur, Malaysia, which was hosted by the Department of Islamic Development Malaysia (JAKIM). From September 9 to 12, industry stakeholders, subject matter experts, and members of halal certification bodies came from around the world to discuss pressing topics in the halal market.
JAKIM Director General Datuk Hajah Hakimah Binti Mohd Yusoff gave opening remarks before the 13th Foreign Halal Certification Bodies Convention, which formed part of GHS. She spoke about the halal ecosystem, the competency of certification bodies, and JAKIM's upgraded digital halal management system. She also emphasized the importance of integrity, which was one of the major themes of the convention, saying the following:
"Looking at the halal industry, which transcends international borders, the value of integrity is priceless in ensuring that the public trust and confidence in all of us–the halal certification bodies, be it competent authorities or FHCBs, remain firm in providing assurance that the halal certified product is not only permissible but also safe, of high quality and effective, as well as being produced or provided in a hygienic environment."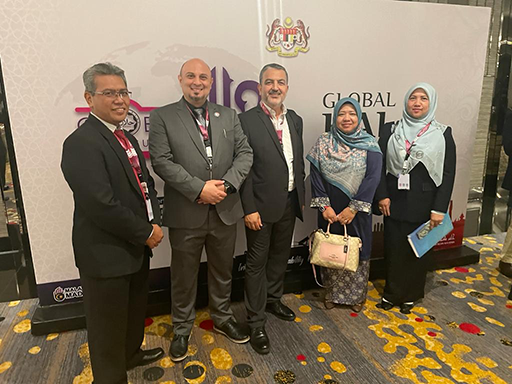 IFANCA team members also attended the 19th Malaysia International Halal Showcase (MIHAS), which occurred in the days following GHS from September 12 to 15. Hosted by the Malaysian Ministry of Investment, Trade, and Industry and organized by the Malaysia External Trade Development Corporation (MATRADE), this showcase featured players from all areas of the halal market, including food, cosmetics, finance, tourism, pharmaceuticals, and more. Exhibitors from all over the world showcased their products and services to tens of thousands of trade visitors both in person and online, thanks to the event's hybrid model.